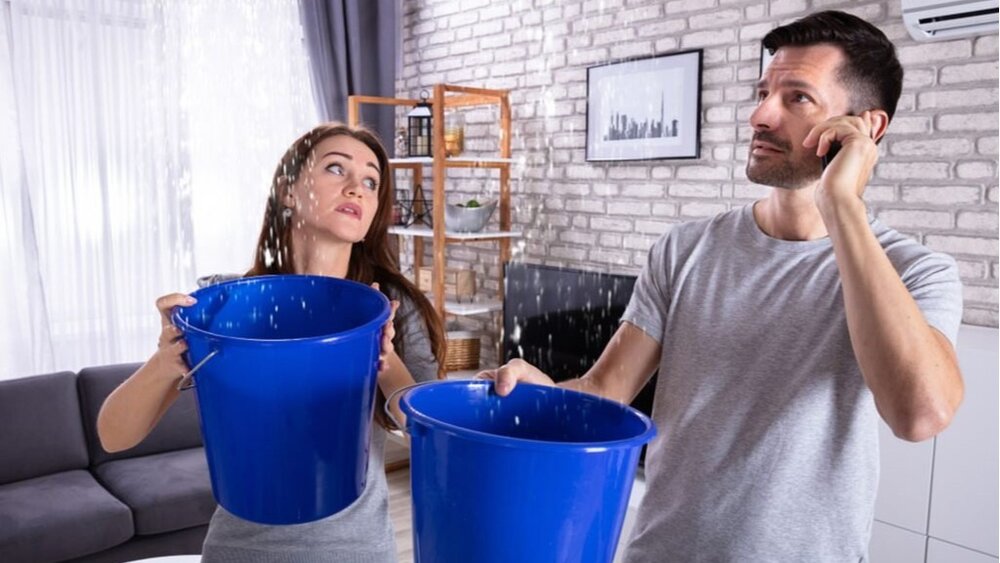 We know how this goes — all too well. :)
You're sitting on your sofa watching a late-night movie when all of the sudden you feel the drip drip drip on your head. Your chest fills with dread. You know what's wrong. The question is: "what do I do now?" First, you find a bucket. And THEN, you google "roofers near me" and the search for a roofing contractor to help you ASAP begins in a flurry.
Before you hire the first company who sends you a quote, it's imperative that you do your due diligence and ask the right questions. A good roof should last at least 25 years, and you want it done right the first time to prevent additional costly repairs and headaches.
Whether you choose to go with Alabama Discount Roofing (aka: yours truly) or not, below are 10 critical questions you should ask a roofing contractor before you make the leap and hire them:
1. Are you properly licensed to perform work on my property? Show me the Roofer's License.
2. Are you properly insured to perform work on my property? Show me the Certificate of Insurance.
3. Are you in good standing with your Materials supplier? May I call them to confirm?
4. Do you have references? May I call them?
5. Do you require a down payment? (Hint: NEVER ever do business with a contractor that requires a deposit before they deliver the roofing materials!)
6. What is your clean-up procedure during and after completion of the job?
7. What is your opinion of my ventilation needs? (Always discuss this in advance with the contractor)
8. Do you use starter shingles? Up the eaves and rakes or just the eaves?
9. Do you use Leak Barrier (i.e. Ice and Water Shield)? If so, where?
10. How many nails do you install on an Architectural shingle? (HINT: should be 5-6)